Why Samsung Vina Electronics Co., Ltd.?
●  ABOUT SAMSUNG:
Samsung wants to inspire the world and shape the future with transformative ideas and innovations, giving people the power to experience new opportunities and discover waves of technological revolutions. Very rapidly, we are redefining the worlds of smartphones, TVs, wearable devices, tablets, digital appliances, network systems, and memory, system LSI and LED solutions.
Established in 1969, Samsung Electronics has grown into one of the world's leading technology companies and continuously been recognized as one of the top 10 global brands. Today, our global network has reached 325,000+ employees across 80+ countries.
●  ABOUT SAMSUNG VINA ELECTRONICS:

Samsung Electronics entered Vietnam in 1996 and up to date, there are more than 110,000+ employees and a total of $9.5 billion in investment capital. In addition, it has successfully developed an impressive global supply chain that consists of three manufactures across the country: SEV (Bac Ninh province), SEVT (Thai Nguyen City), and SEHC (Ho Chi Minh City). 
The company's Sales & Marketing headquarter (SAVINA), however, locates at Bitexco Financial Tower, 02 Hai Trieu St., District 1, Ho Chi Minh City. This office is responsible for delivering a broad range of communication, sales, and marketing activities for Mobiles, TV & Audio, and Home Appliances, ensuring Samsung's leading position in the current market of Vietnam. 
Our philosophy is to devote our talents and innovative technologies to create superior products and services that will enhance people's everyday lives. In our pursuit of excellence, we are continuously looking for dynamic individuals. So become a part of Samsung today, unlock your potential and go far beyond your limits.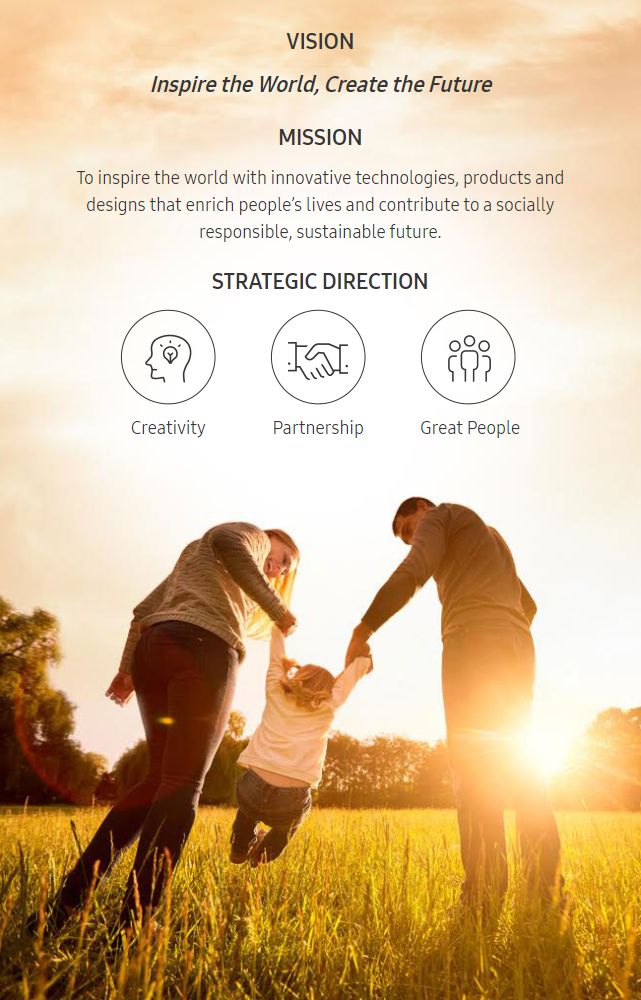 Work Vision

Self-Leadership
Job Satisfaction, Energy

Creative Performance

Creative Capacity, Team Synergy,
Creativity Implementation 

Team Trust

Friendliness, Engagement, 
Mutual Respect

 Work Efficiency

Work Focus, Work Environment
Smart Implementation

Creativity Development

Creative Leadership,
Creative Atmosphere,
Creative Environment 

Company Pride

Participation, Commitment,
Trust in Management
Samsung Electronics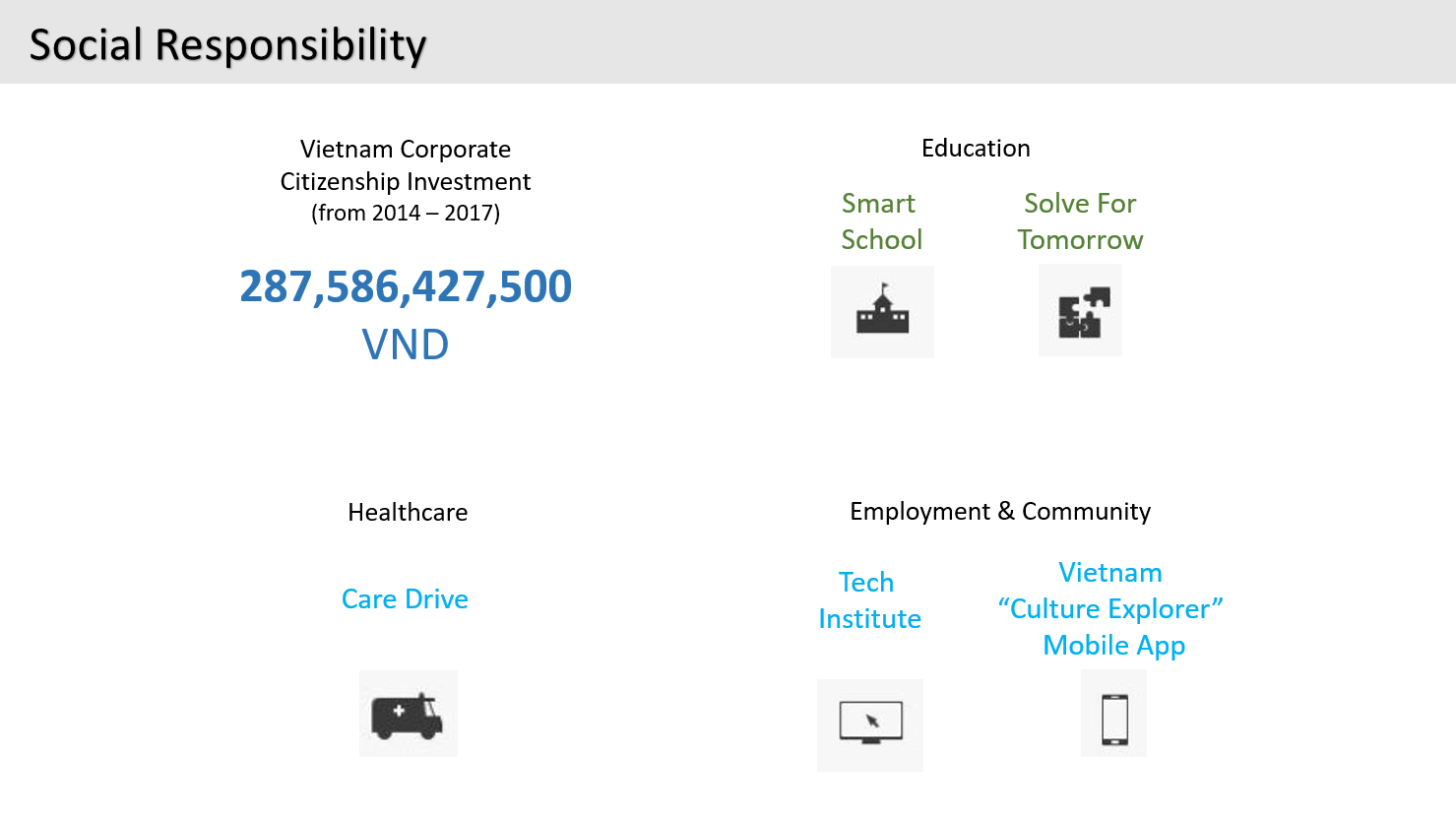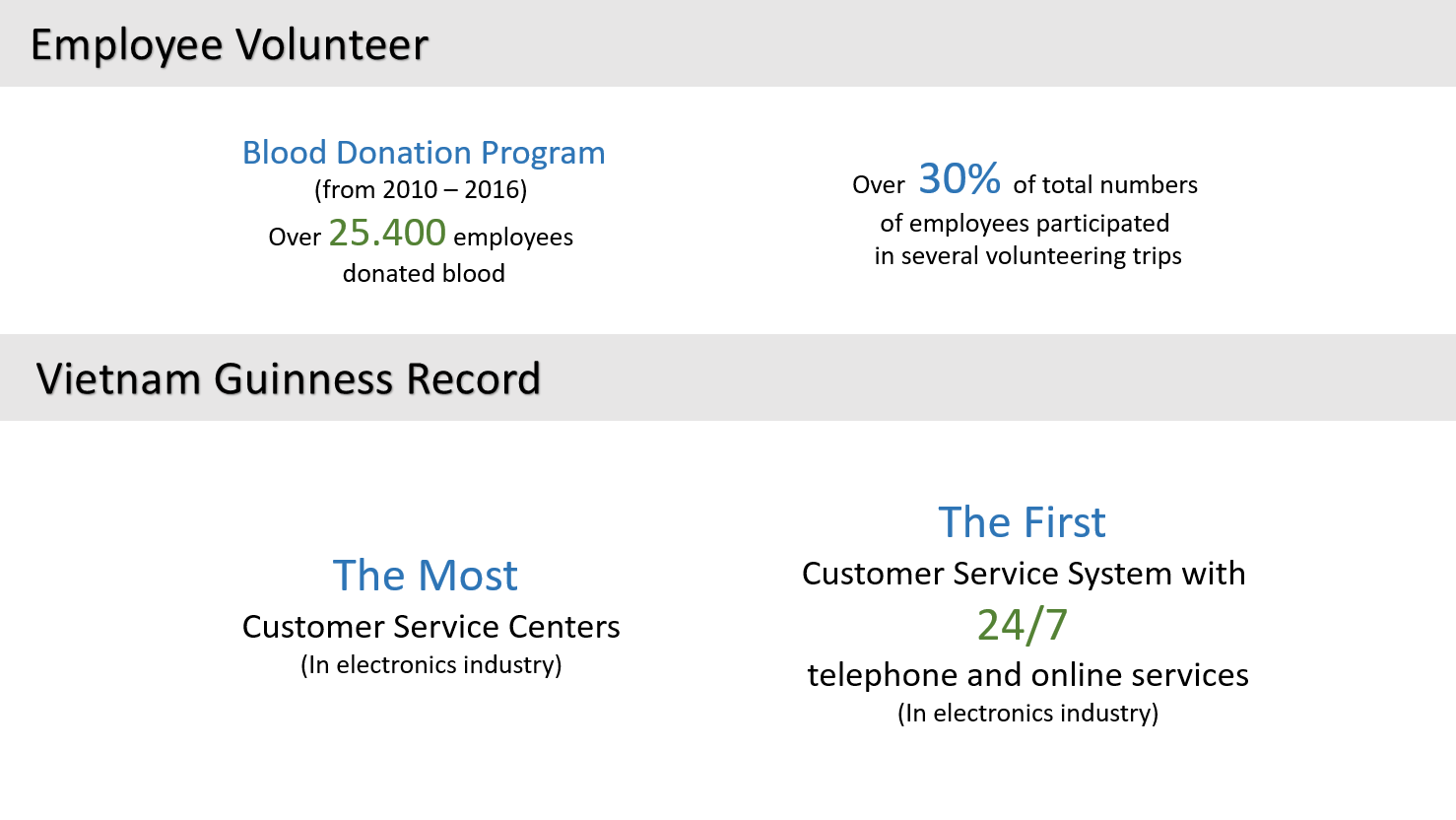 Inside review about Samsung Vina Electronics Co., Ltd.
TA Senior Staff

-

1525667277

Pros: - Great place to prove yourself - More chances for you to develop - Corperate evironment where you can learn how big a business is - Best team to work